This post originally appeared on Ben's Blog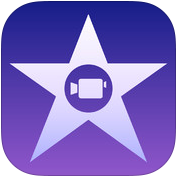 iMovie on the iPad is pretty awesome. And the Trailer function is a great starting point (you can find my iMovieTrailer storyboards
here
). But remember, it's just that – it's just a starting point. Most of the teachers I know who have used it for a student project come away from the experience saying, "that was great, but now that I get it I wish it could do more." Fortunately, you can.
You see, the Trailer function is a lot like a coloring book; all you can do is color in the lines. Sure, you can assign a project to your students using the Trailers and they'll all come out different, but they'll also all kind of be the same. It's like a coloring book: each kid can use different colors, but they all kind of end up with the same picture.
So use the Trailers, and then grow out of them. Start using the Movie function. Start drawing with a blank piece of paper. There's so much more you can do.