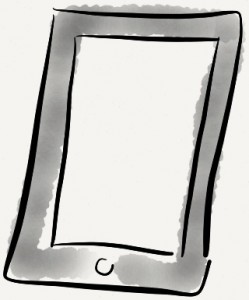 There are lots of things that will make a 1:1 environment (iPads, Chromebooks, laptops, BYOD, etc.) successful, but without
ubiquity
you won't find success. If you're going to go 1:1 technology can't be an extra thing, it has to permeate everything.
Think about it like this,
the iPad is an educational tool
. You wouldn't hide your constructions paper or scissors or makers away and only get them out for special projects (I hope). If you do, that Social Studies project starts to become a construction paper and scissors project; the project becomes about the tool not the content.
The same is true for technology. If you keep it away and only get it out for a limited number of specific activities, that Science project starts to become a technology project.
If you want students to use technology effectively they need lots of practice. If they're working in a content area you want them focusing their energy on the content, not how to use the tool (technology).
Sure, there are times when you want to unplug. I'm not suggesting that we go all-technology all-the-time, but if you want success the tool needs to be available as much as possible – like all their other school supplies/tools (construction paper, scissors, markers).